The joyous holiday season is quickly approaching and the desire for peace, harmony, and a stress free environment is heavily sought. Decorating ideas to enhance our homes, work environments and exteriors to create a haven on a frugal budget is essential, leaving additional monies for memorable meals and gifts. Creating this environment can be exciting, fulfilling and magical. Where do you begin? The place where conversations are vast, memories are made and advice is in abundance…even unwanted advice…the dining room table! Turn your table into a picture perfect arrangement filled with innovative ideas sure to be a conversation starter.
Tablescapes are an arrangement of items gathered and placed on the table. Like a landscaped painting or photo, tablescapes showcase how beautifully your favorite dishes, cutlery, linens and anything you choose to create your design style can be laid out….yes even in a tablescape design. The goal is to create an environment depicting a theme, personal travel or an interesting arrangement and display it stunningly! The ideas are limitless, granted you let your imagination soar.
Effortless ways to enhance your tablescapes:
Instead of traditional plate chargers, use ceramic, porcelain, marble or travertine tiles

Replace your normal botanical arrangement with seasonal botanicals including seasonal fruit

Change your candle colors to reflect current decor

Create a themed candle base with garland, ornaments or fall leaves depending upon the occasion

Use various fabrics whether a table topper, a runner, ribbons, placemats and/or napkins

Remember to only take up no more than 1/3 of your table unless it's strictly for display
Interior Design comes in various forms and tablescapes are not just for the holiday season as they can be used throughout the year. The use of your mantle, coffee table, along with botanical elements, and bedside tables can all be used as your landscaped portrait. Create this portrait through various textures, staggering heights with the use of vases and bowls and unique lighting elements. A few simple changes can go along way! Get creative with everyday materials and make a tablescape design that will be the topic of conversation.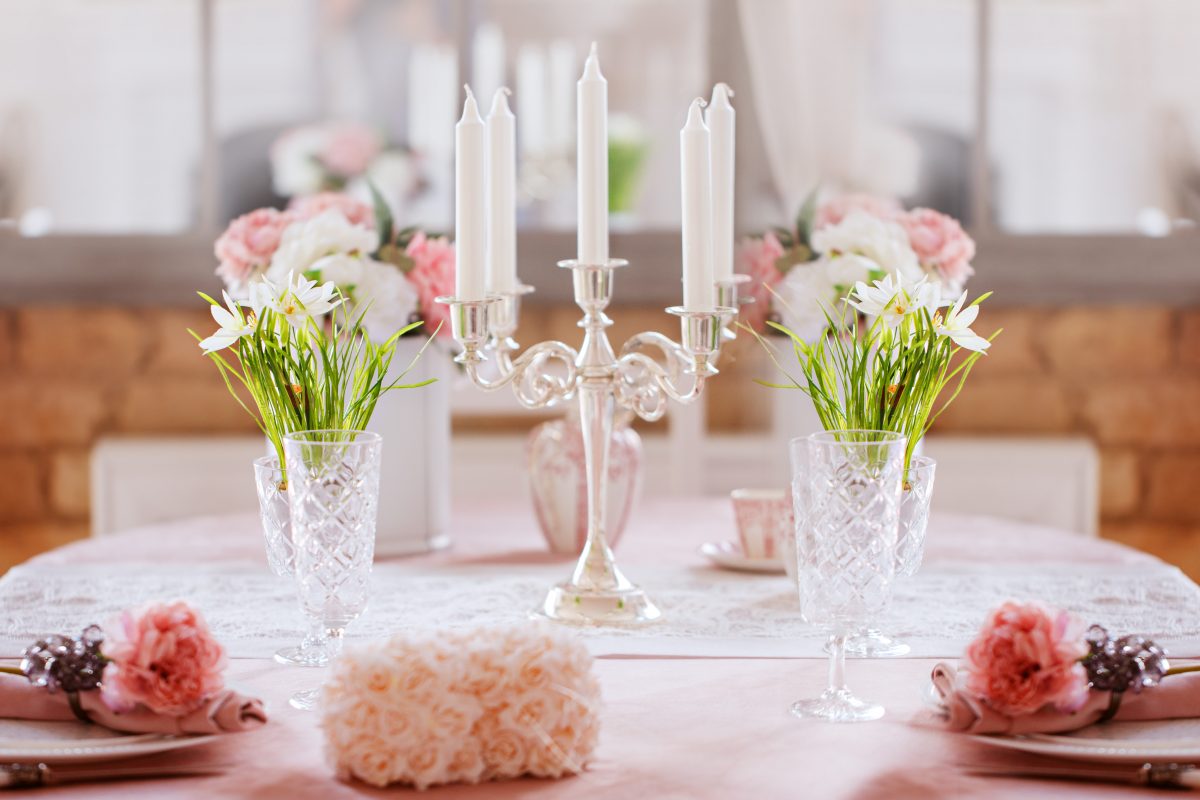 Pull out everything that you have for dining party occasions. Lay everything out and take a long, hard look! Section everything into color categories or by holiday season, then look around your house and choose some of your favorite items from your travels or everyday décor items. Combine all these items and play with various set ups until you are satisfied! Please send me pictures of your designs. Don't forget to tag me on IG @azlewisdesigns. Good luck!